Support Komen Twin Tiers with an End of Year Gift
December 22, 2015
---
Dear Friends:
We all have dreams. Some of us dream of travel to far off places, adventures, and growing old with the ones we love. But dreams, like so many things in life, are fragile. They can be forever changed or taken away by two little words . . . breast cancer.
For those battling breast cancer and for their families, Susan G. Komen is in the business of dream protection.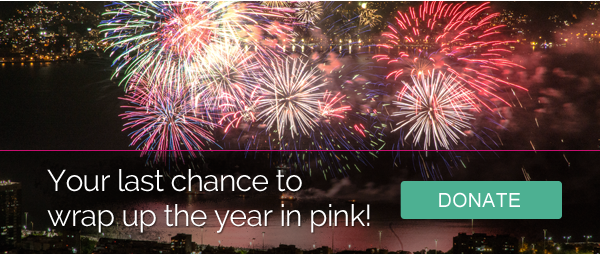 Locally, Komen Twin Tiers funds the screening, treatment, barriers to care, and breast health education needs of un- and under-insured individuals here at home, through our Community Grants Program. Nationally, Susan G. Komen funds critical breast cancer research, to find the cures.
Komen Twin Tiers Regional Local Community Grants Funding:
$120,000 in 2015 ($1.2M since 2000);
We devote up to 75% of our net proceeds to our local mission.
We need your help to continue our important work. Please consider a year end tax-deductible gift to Komen Twin Tiers. Through your generosity, Komen Twin Tiers can support more local programs and keep intact the dreams of people battling breast cancer. Help with your gift now.
In grateful thanks,

Mila Meier, Board President